×
WORLD FOOD ICONS
Iconography
Challenge: Simplify the shapes of food only from a top view in order to unify the icon shapes.
My Role: Sketch, illustrate icons.
Media: Illustrator, Photoshop.
PROJECT
I designed flat line icons of representative food from countries around the world. The icons are created for multiple purposes including tablet and web.
DESIGN PRINCIPLE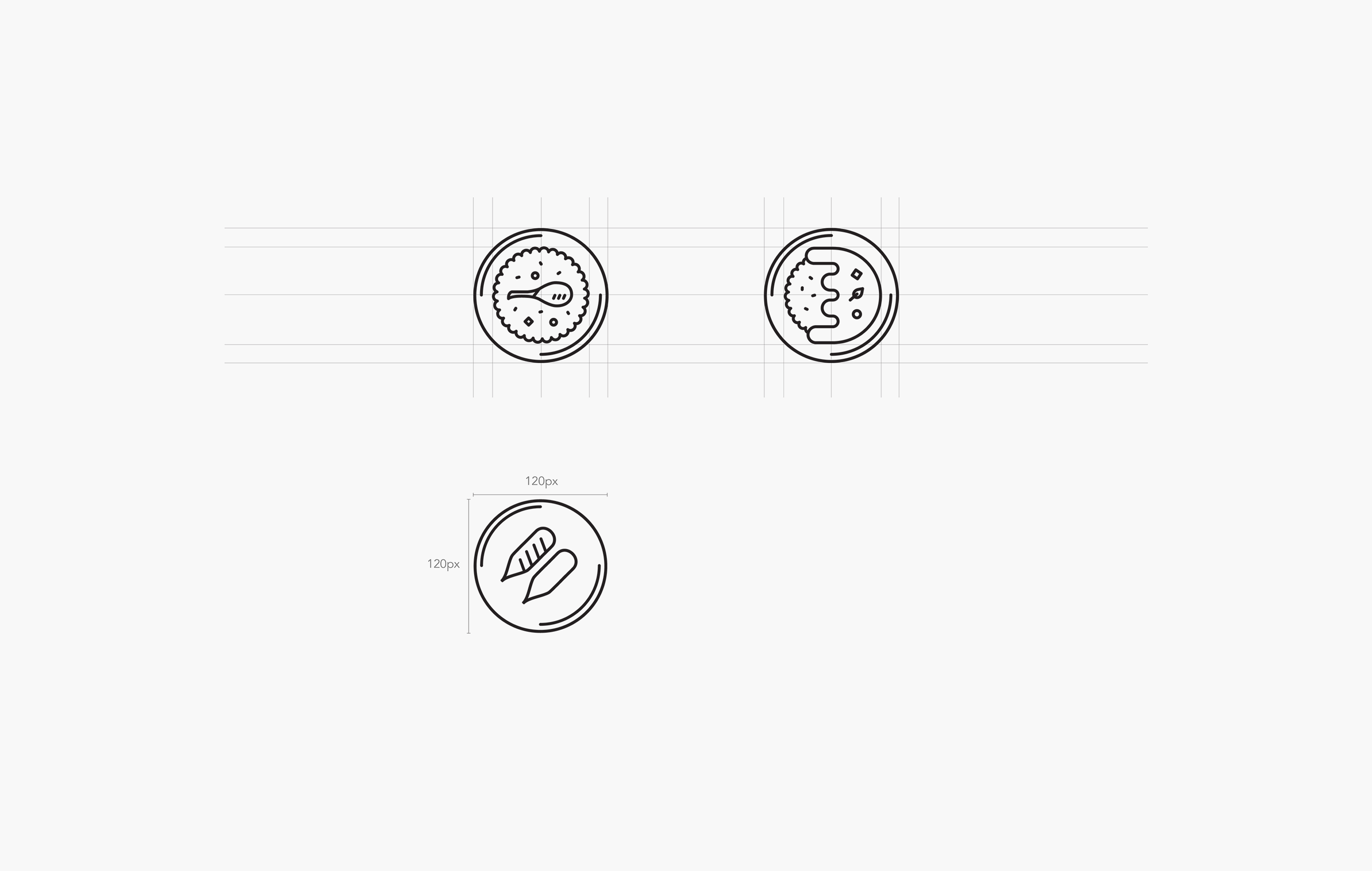 • All of the icons are designed in 120 x 120 pt square.
• Each icon has the same rounded-corners and 1.0 px stroke weight.
ICON DESIGN
Icon Design in Illustrator